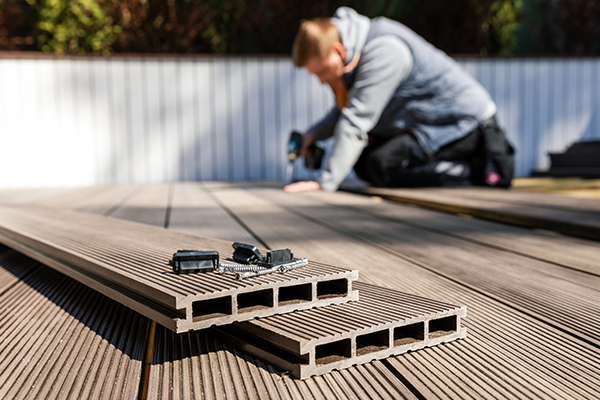 Need to know more info about wood-plastic composites? Knowing the strength, quality, and benefits of wood-plastic composite (WPC) will help you design, engineer, or build safely and with confidence.
iccm20.org gathered essential information about the composition, qualities, uses, and benefits of wood-plastic composites.
What is a Wood-Plastic Composite?
Wood-plastic composites are panels or lumber products made from recycled plastic and small wood particles or fibers. In addition to wood fiber and plastic, WPCs may also contain other ligno-cellulosic and inorganic filler materials.
Wood plastic composites compose a line of relatively new products when compared to the long history of natural or traditional wood composites – particleboard or fiberboard.
Wood-Plastic Composite Qualities
Since wood-plastic composites are generally made from nearly 100% recycled material, including wood and plastics, the product can retain a natural wood property (appearance) while being environmentally friendly, making WPCs a viable and economical alternative to timber. With advances in wood composites, consider the following WPC qualities:
Environmentally Friendly
Weather Resistant
Impervious to Rot and Wood Eating/Boring Organisms
Visibly Attractive, Durable, and Easy to Maintain
Low Water Absorption
Fire Retardant
High Tensile Strength
For composites with high wood contents, some manufacturers incorporate additives such as zinc borate to improve fungal resistance. Unfilled plastics absorb little, if any, moisture, are very resistant to fungal attack, and have good dimensional stability when exposed to moisture. However, most plastics expand when heated, and adding wood decreases thermal expansion.
Are WPCs Cheaper than Wood?
Although WPC decking is more expensive than pressure-treated wood, manufacturers highlight its lower maintenance, lack of cracking or splintering, and high durability.
The estimated WPC lumber lifetime/durability is currently under debate. However, most manufacturers are sufficiently confident in offering 10-year warranties.
WPC Benefits
Due to the destructive and adverse ecological results of deforestation and other environmental concerns, the use of wood in construction is in decline. Lumber and treated lumber are quickly becoming costlier and in short supply. The construction sector is continually seeking durable alternative materials and products that require minimal maintenance and attention with improved properties and extended longevity.
Composites made from plastics and waste wood "flour" from saw mills and agricultural waste is perceived as being environmentally responsible. There is an accelerated acceptance of wood-plastic composites, due to their many benefits, as an alternative to wood. Consider the following WPC benefits:
Environmental friendly (sawdust and agricultural waste are recycled)
WPC registers far superior water resistance in comparison to plain wood
The lack of moisture within WPC results in a product highly resistant to decay
Due to the high cellulose content (from the wood), WPC assumes multiple characteristics of wood and can be subjected to many of the same processes (planning, drilling, jointing, and sanding)
Nails, screws, and other fastening mechanisms can achieve greater hold and stability when used with WPCs than with lumber, which gives WPCs the ability to use smaller fasteners to secure greater loads
With WPCs, there is no cracking, splitting, warping, or splintering like wood
Increased resistance to wood-boring insects and termites
WPCs can perform better in high-temperature environments than wood
Improved dimensional stability, with minimal warping or expansion
WPCs require significantly less attention and routine maintenance
Note: WPCs unveil their value by outperforming and outlasting their wood counterparts. So, with a slightly elevated initial investment, WPCs become more valuable with their astounding and long-term benefits.
What is Wood-Plastic Composite Used for?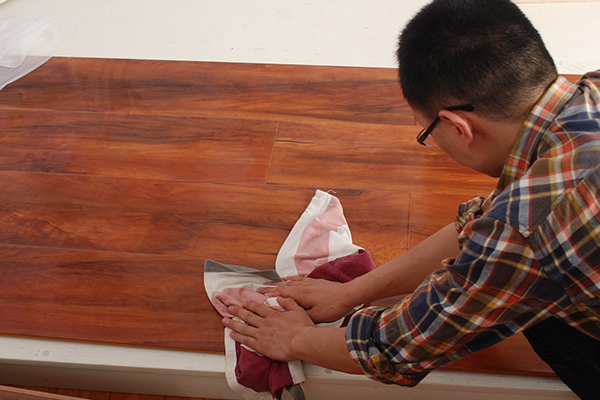 The current most widespread use of WPCs is in outdoor deck flooring, but it is also widely used for the following:
Molding and Trim
Railings
Fences
Landscaping Components
Cladding and Siding
Park Benches
Prefabricated Houses
Window and Door Frames
Indoor and Outdoor Furniture
Roadside construction using WPCs includes guardrail posts and barricades. Some basic landscaping applications include fences, posts, edges, borders, retaining walls, and raised flower/garden beds. Additionally, WPCs can be used for gazebo construction, picnic tables, park benches, boardwalks, and walkways.
Note: Wood-Plastic Composites are created from a substance that begins as a paste. WPCs can be molded to almost any shape or size, including curved or bent shapes. That flexibility extends to color as well. WPCs can be dyed or colored to meet nearly any design specification.
WPC Uses
In this article, you discovered composition, qualities, benefits, and uses information about wood-plastic composites and how they compare to their wood counterpart.
Knowing the practical uses and long-term benefits of WPCs will help you confidently integrate them into your construction or building project.
You risk building an inferior project vulnerable to poor performance, rot, and decay by not taking advantage of WPC's superior performance, quality, and longevity.
Sources:
archive.epa.gov/wastes/conserve/tools/greenscapes/web/pdf/lumber.pdf
ncbi.nlm.nih.gov/pmc/articles/PMC7023588/
extension.okstate.edu/fact-sheets/what-is-wood-plastic-composite.html
csu.edu/cerc/researchreports/documents/PlasticLumberinLandscapingApplications.pdf